GDG I/O Extended KL: My First CodeLab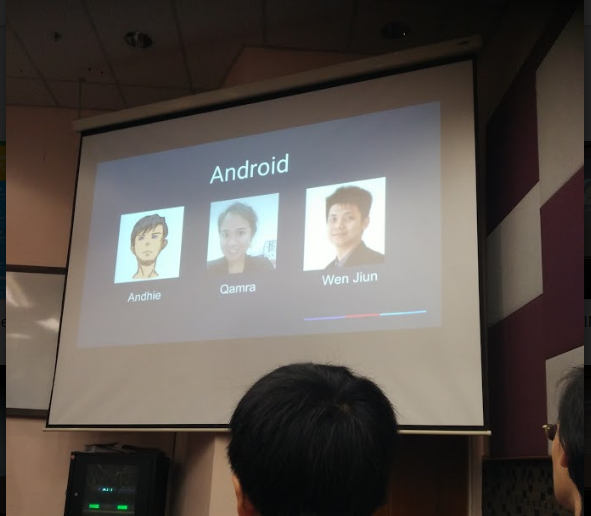 Today I did some public speaking. Well actually alot of public speaking at I/O Extended KL. This event was held at APU (Asia Pacific University), a really cool local university full of geeks like me (but waaay younger).
In the morning I was asked to talk at a Women Techmakers Fireside Chat and I just shared a bit about technology and how there should be more women coders.
In the afternoon, I ran my CodeLab with Norman my coding partner in crime. It works out well because he codes on a MacBook and I'm on a Windows laptop so we cover all the bases. I was super nervous in the run up to this and practiced setting up Firebase and the code at least 6 times! I even got my boyfriend to try it out on his laptop and he was the most difficult practice student ever! I wanted to do this because there were many steps to get the app up and running and I don't like going to codelabs when the instructor is still figuring how to run code.
Anyway, it all paid off! The time flew by super fast and it was super productive! I asked my class at the end to raise their hands if they got the code to run and 90% of them managed to which made me super happy and warm and fuzzy inside.
You can find my slides for my codelab #here but the repo is no longer available.